Review of Barb Jungr: Walking in the Sun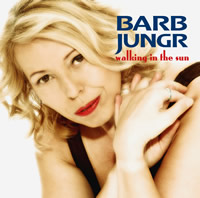 Back in November — it may have even been October — a CD arrived in the post, addressed to me at DJ Alchemi Ltd. It was the new Barb Jungr album, Walking in the Sun. Now Lucy and I both count ourselves as Barb fans, so this was an unexpected pleasure. But it was also unexplained: no note or anything with the CD, no return address. The only thing I could think of was that someone had seen my Mark Abis album review, and wondered if I might review this one as well. I have no way of knowing whether that was the intention, but, three or four months later, here is a review.
Barb Jungr may need some introduction, as she's not as well-known as she deserves to be, particularly outside the UK. Though Barb is often tagged as a 'chansonnier' and therefore associated with a continental European repertoire (think Brecht and Brel), I think I first came across her via her album of Bob Dylan covers, which is a special favourite of mine, and she's also done an Elvis-Presley-themed album.
Blues and gospel music are the obvious themes of Walking in the Sun, though it also captures a broader sense of the American South: one that encompasses the voodoo imagery of the first song, Who Do You Love? to Randy Newman's Old Testament satire in God's Song. This gothic and/or spiritual feel suffuses even self-penned songs like Beautiful Life and the version of Many Rivers to Cross with its re-written lyric about the white cliffs of Dover.
Continue reading "Review of Barb Jungr: Walking in the Sun"
Is Yahoo clamming up: authenticity and transparency under threat?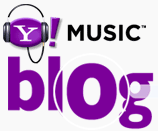 A year ago I praised Yahoo's music team for their openness, authentic voice and for recognising the value of conversation. By coincidence, last night, exactly a year later, I listened to Yahoo's Bradley Horowitz on IT Conversations talking about their ethic of 'opening up' in various ways. Towards the end of his talk (in the last three minutes or so), he explicitly refers to management blogging and the authentic voice as part of this.
The talk was recorded last June (though I'm only aware of becoming available recently). Since then, there has been the infamous 'peanut butter' memo which aired some dirty laundry within Yahoo — not a blog, to be sure, but a leak that perhaps made Yahoo's transparency as an organisation a little uncomfortable.
That was in November. There have been only five new posts on the Yahoo Music Blog since then, and all rather impersonal, or at least uncontroversial. That compares with 18 posts last June and 15 last May.
Continue reading "Is Yahoo clamming up: authenticity and transparency under threat?"